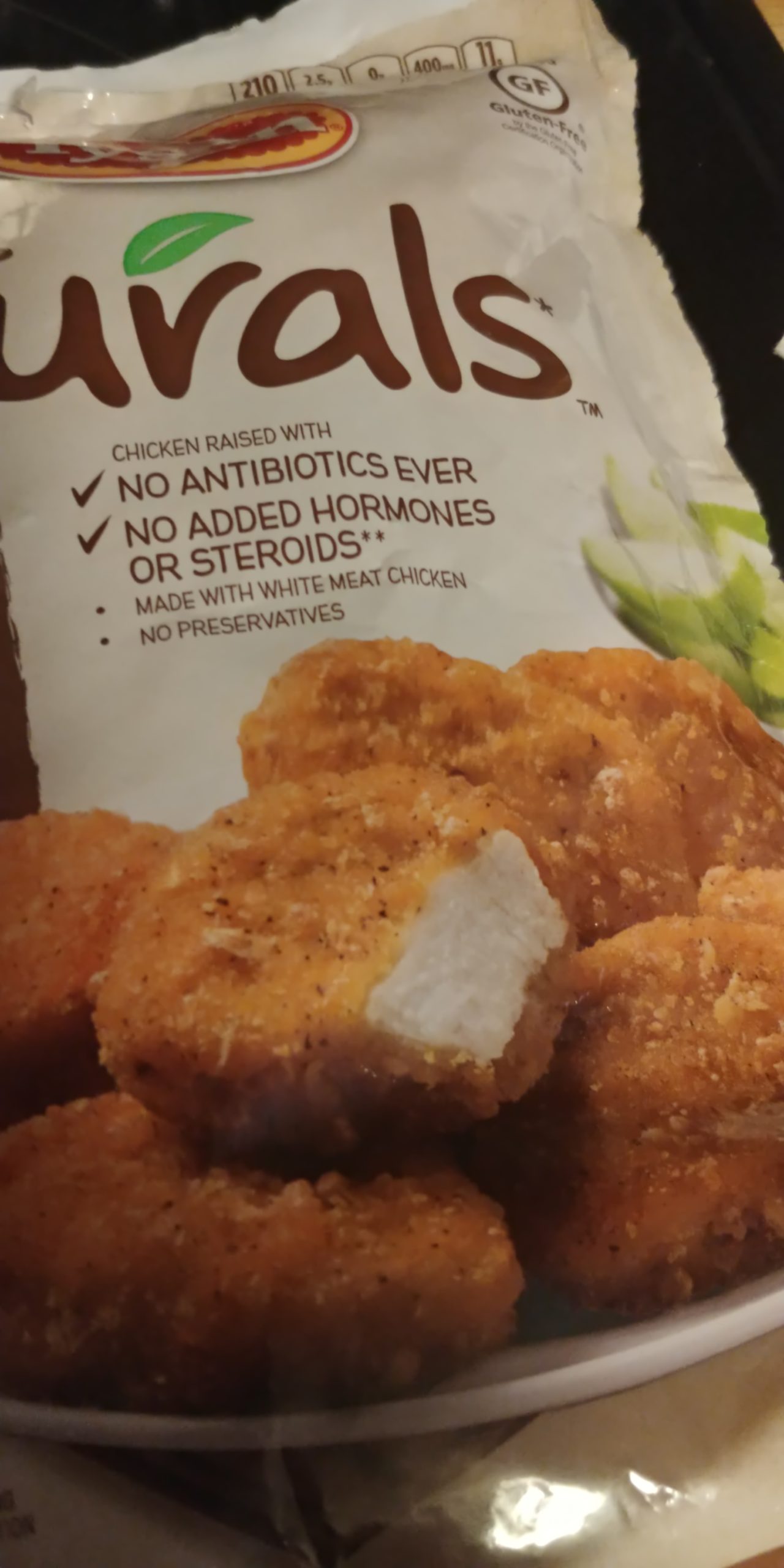 Chew on This: Tyson Naturals, Gluten Free Breaded Chicken Breast Nuggets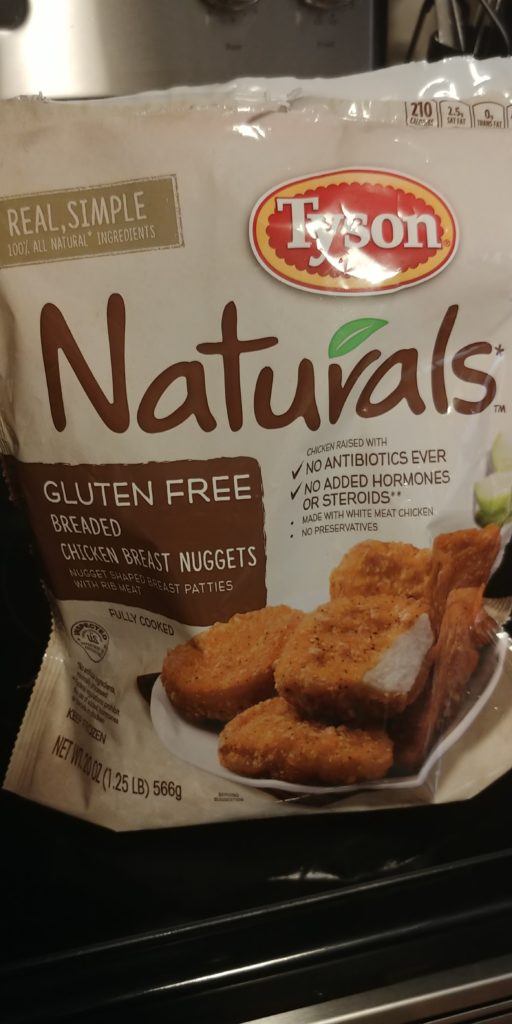 It's not often that I eat something like a chicken nugget. I found these in Giant the other day and was having a fast food craving attack so I picked them up. I am very skeptical of breaded foods and expect them to contain "hidden" gluten and other ingredients to make it look and taste like a regular breaded product. But I went ahead and bought these since I had a coupon for a free bag of fully cooked Tyson chicken.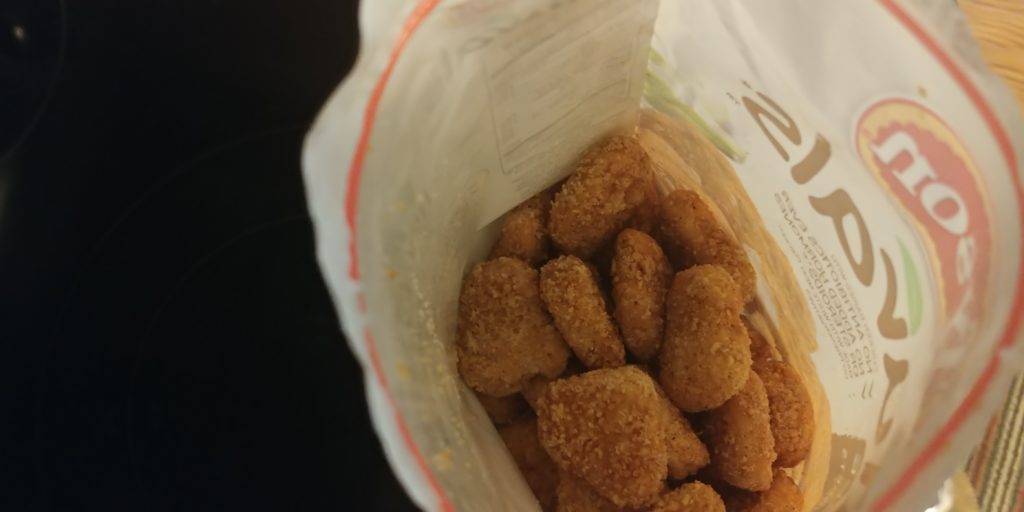 I really feel it's such a shame that when you buy processed gluten free foods you pay 2-3 times more but get 2-3 times less for the money. Glad I had a coupon. I would never buy these again just based on value for the cost.
The instructions say you can either microwave or put in the oven. I wanted to see how the nuggets would turn out so I tried it both ways. I put 4 in the oven and 4 in the microwave. Following the bag guidelines, they came out completely not the same product.
Texture: The oven nugget came out soft with a slighty crispy coating. The nuked nugget came out shrunken and hard as a rock.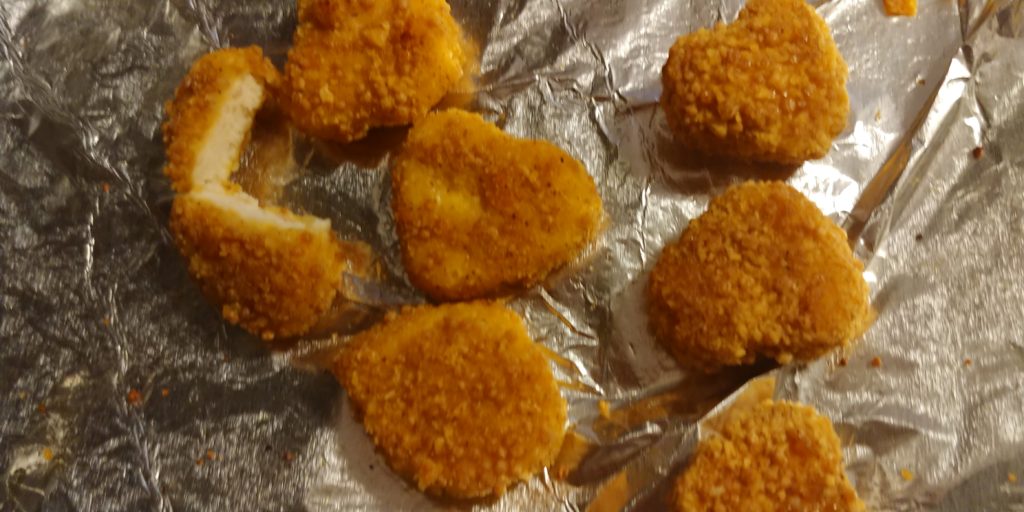 Taste: The nuked nuggets were inedible and tough. The oven nuggets were surprisingly good. Chicken was tender and breading was not too thick. Chewy and seasoned well.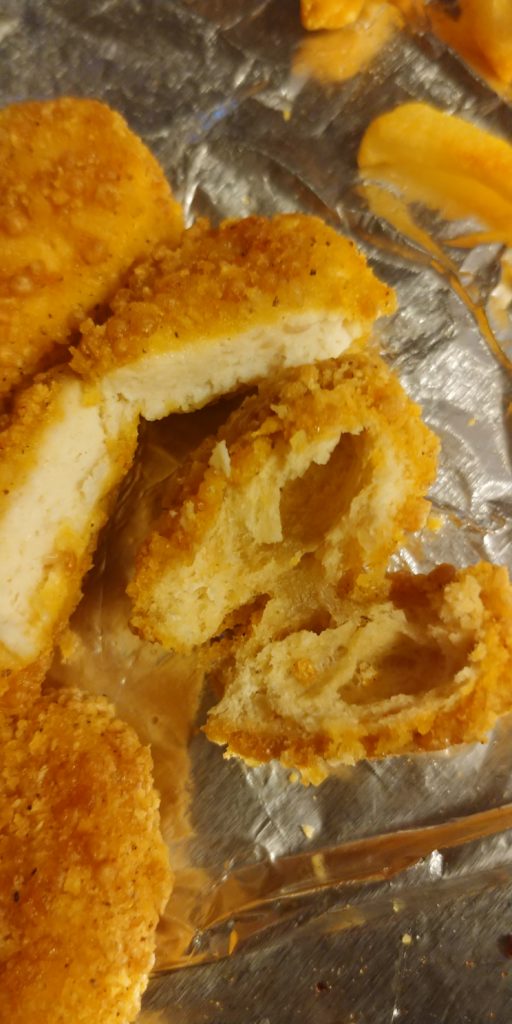 Appearance: The oven nugget looked like a regular chicken nugget but smaller. They are overall smaller than most nuggets.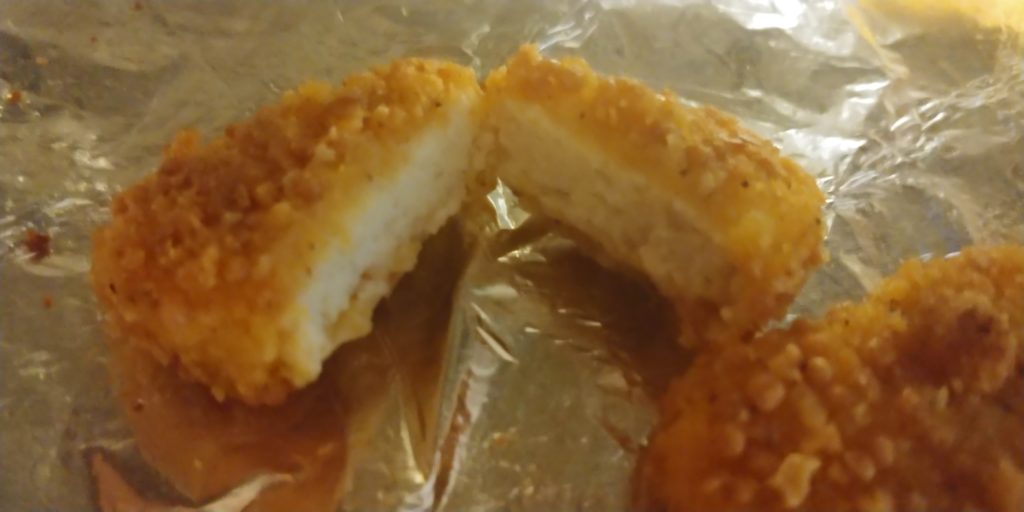 Ingredients: The only negative is the soybean oil. I'm learning more about yeast extract and will do more research as to why some products say gluten free and others don't when they have that ingredient
Opinion: If you just really want to have a good old chicken nugget these might satisfy your craving. Under no circumstance should you microwave these. They are pretty tasty from the oven and it only takes about 10 mins to cook.
Oh! What day do chickens hate the most? Fry-Day ??