Chew on this: Munch Right Cheddar and Sour cream Baked Puffs
Today I ventured to the local Dollar Tree in search of flowers for my easter craft and noticed a snack that looked interesting.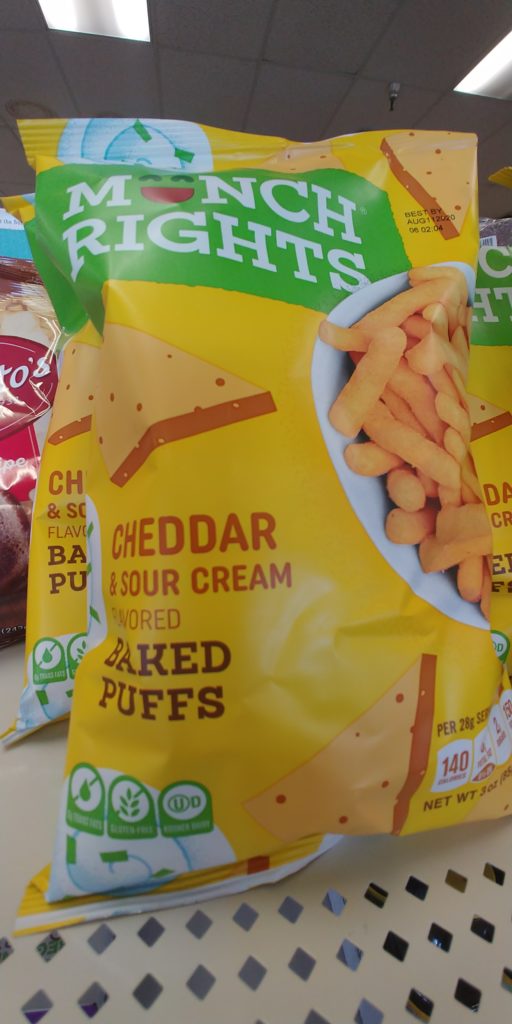 I LOVE Cheetos of all kinds including the Puffs. But they can be a bit pricey. And a lot of times grabbing that big bag leads me down a path of snack regret as I can't stop eating them.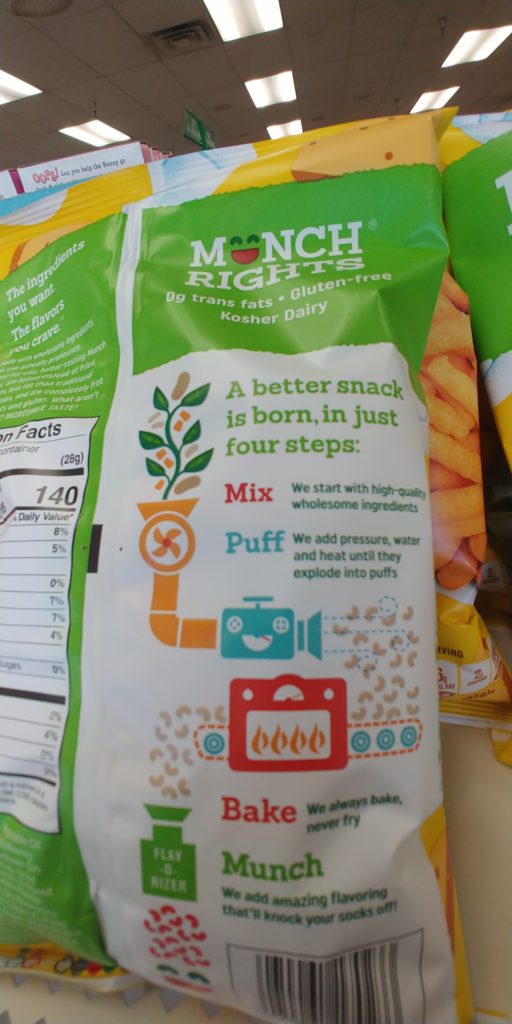 Munch right has a cheap alternative to regular puffs. Every once in a while I will find a gluten free snack in Dollar Tree. Sadly it's always changing so I haven't found the same items twice.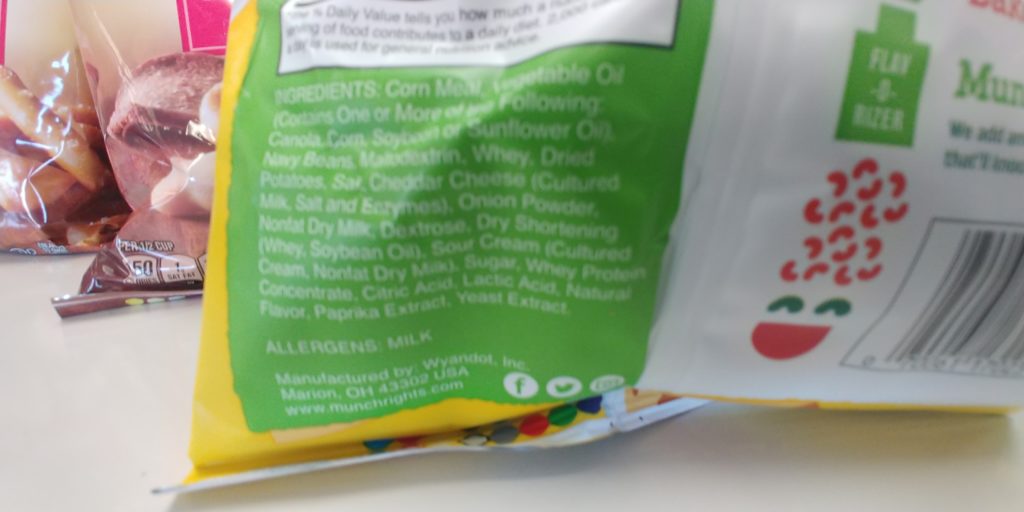 Ingredients: Soy and Dairy
I did find the flowers I needed and just want to remind you that gluten free items can be found even in places you wouldn't expect so keep looking. Thanks Dollar Tree!