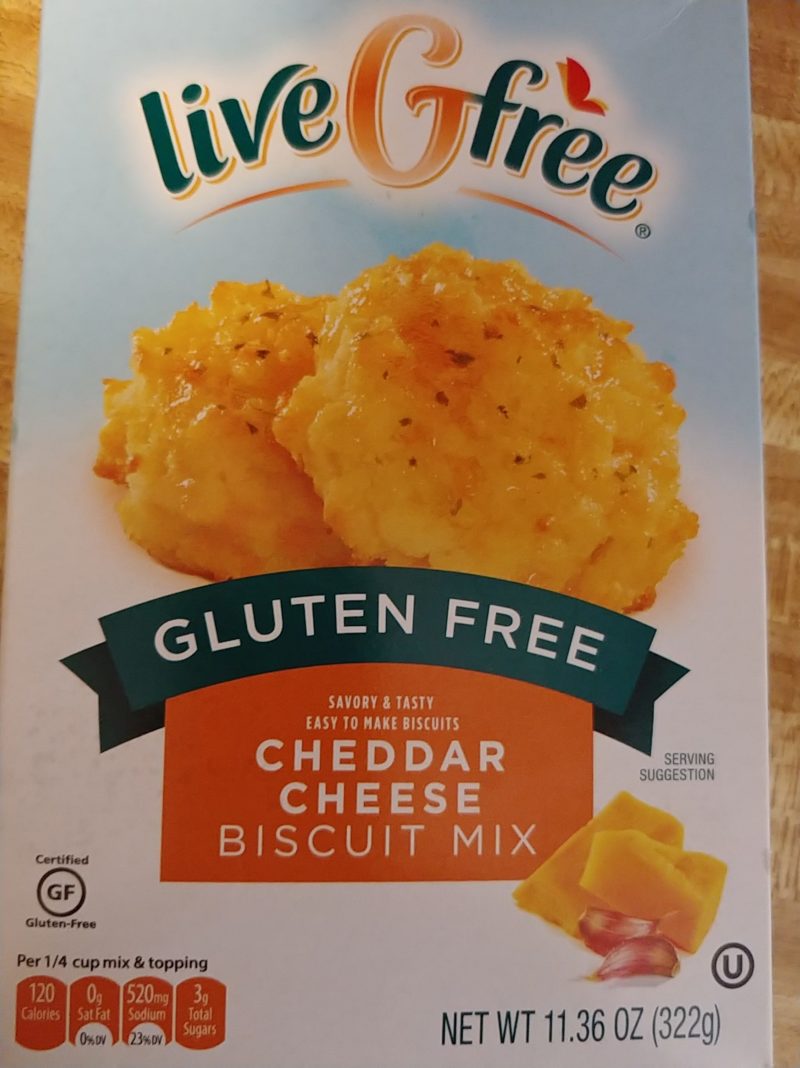 Chew on this: LiveGfree Cheddar Cheese Biscuit Mix
I found LiveGfree products at Aldi's one day and haven't been the same since. It is so hard to find a good biscuit that you can just whip up and enjoy with syrup or beside a good meal. They resemble a drop biscuit and with just a little tweaking of extra butter they taste great. I even add garlic seasoning to them sometimes for extra flavor. They are egg, soy, gluten, and wheat free.
LiveGfree Cheddar Biscuit Mix

What's the gluten free diet?

Drop biscuits
Texture: Soft and a bit dry without the extra butter. Can get crumbly if you cook too long
Taste: A little sweetness and can leave an aftertaste
Appearance: Looks like a drop biscuit
Ingredients: Wheat, egg, gluten, and soy free.