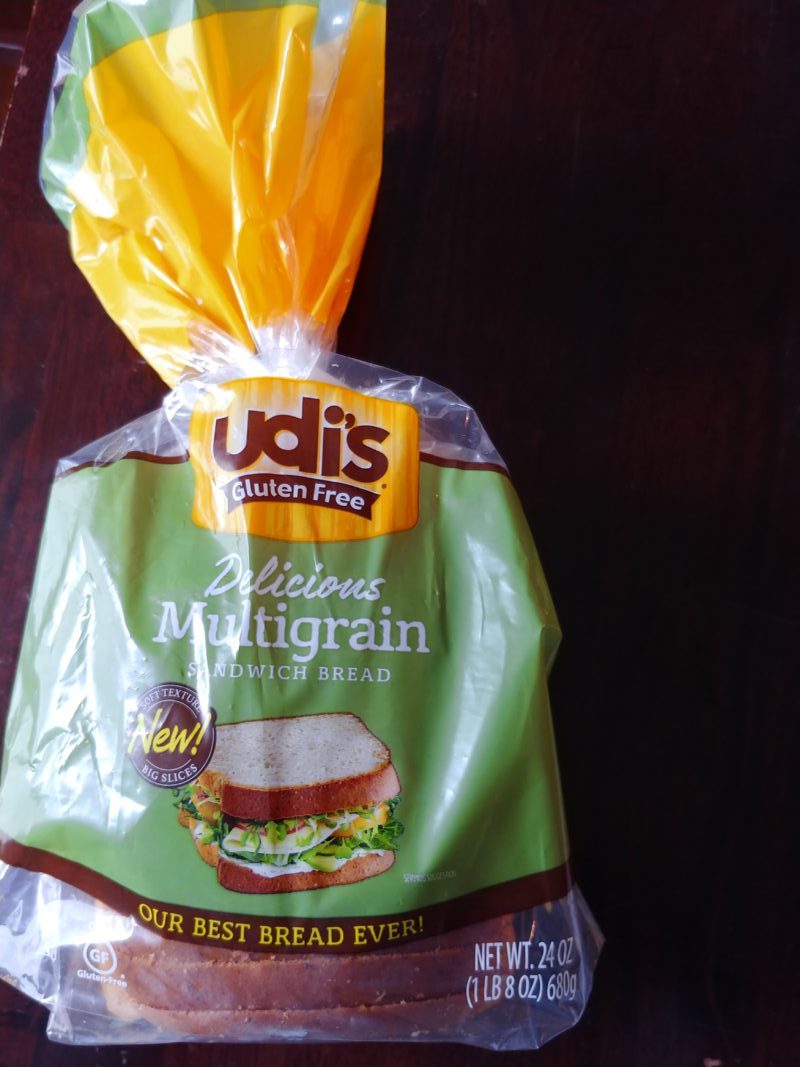 Chew on this: Udi's Gluten Free Multigrain Sandwich Bread
Udi's has a large variety of gluten free breads I have tried over the years. From bagels, to hamburger buns, to pizza crusts. It has been really hard to find good bread to make a sandwich or have a slice of toast with.
For Udi's this may really be their best bread ever. It is a good, not too thick slice of bread that you can actually spread peanut butter on and it won't tear completely apart.
My husband made french toast with it and it was able to hold on to the butter/egg cinnamon mixture and not turn into mush. It's dairy and wheat free but does have soy in it.
Udi's Gluten Free Delicious Multigrain Sandwich Bread, Frozen, 12 oz.: Amazon.com: Grocery & Gourmet Food
Texture: Soft and chewy
Taste: You could almost not believe this was gluten free
Appearance: Looks like a homemade loaf of bread
Ingredients: Wheat and dairy free. But there is soy