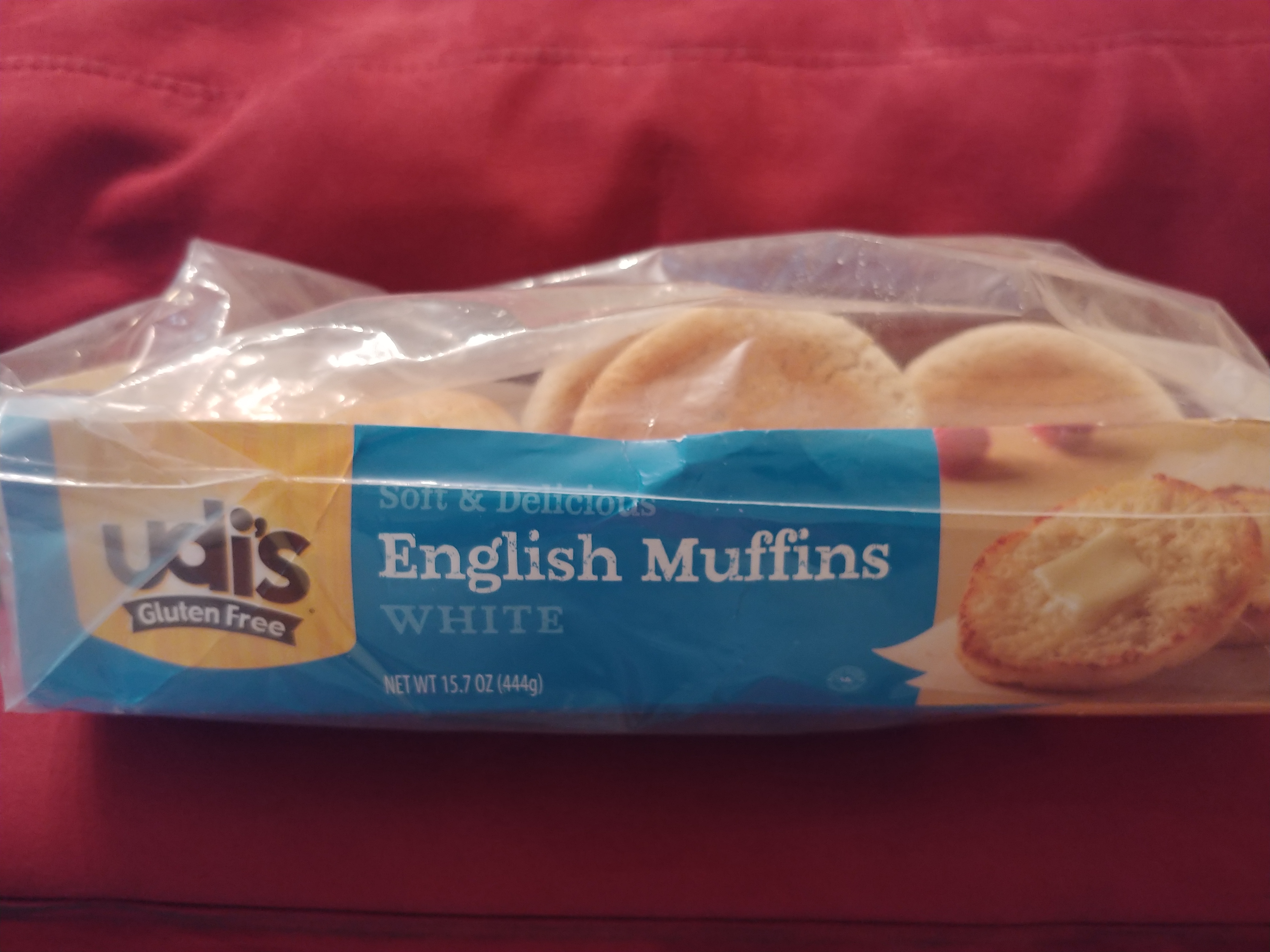 Chew on this:  Udi's English Muffins
Udi's is one of my favorite brands for bread. Not because of the quality as much as the convenience of finding it in practically any store. This is a white bread version and tauts being soft and delicious. If you read my review on Udi's hotdog bun, the same would be true for their hamburger buns as well. Extremely thick and way too much bread. So I use their English Muffins in place of breakfast biscuits and hamburger buns. They can break apart easily but they do meet the need if I have to have bread.
Texture: Not moist. If you were to just warm it and serve it crumbles easily. But with butter it softens well
Taste:  Bland without butter or seasonings.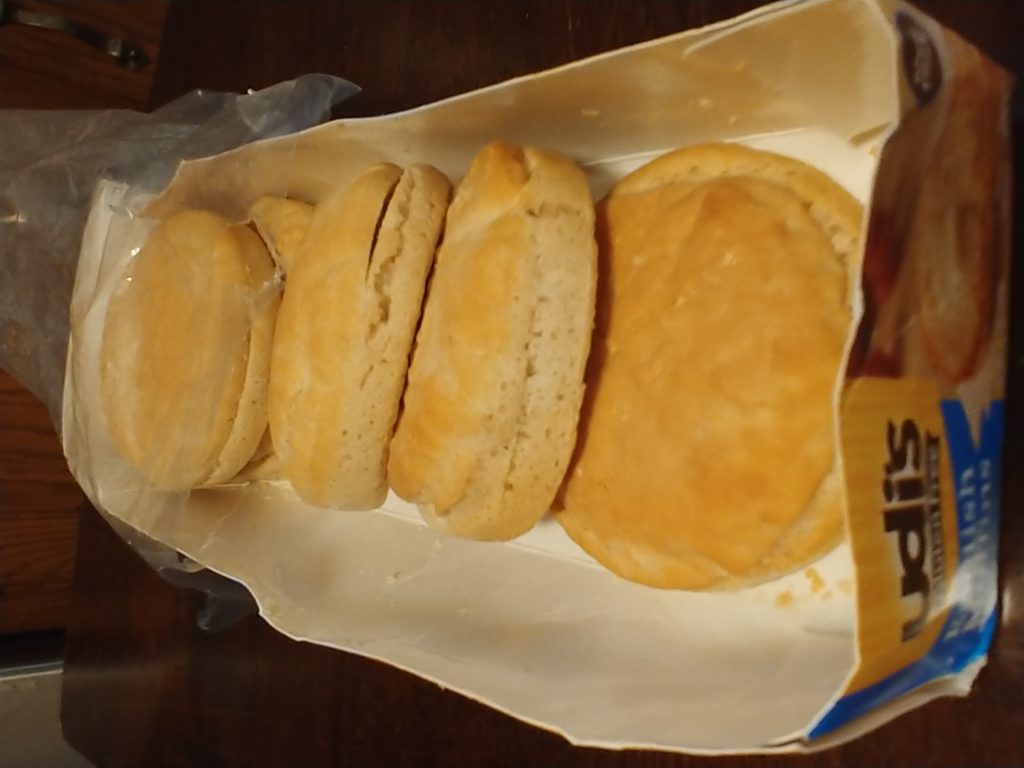 Appearance: Looks similar to a Burger King breakfast biscuit.
Ingredients: Soy and wheat free. Does contain milk and egg.