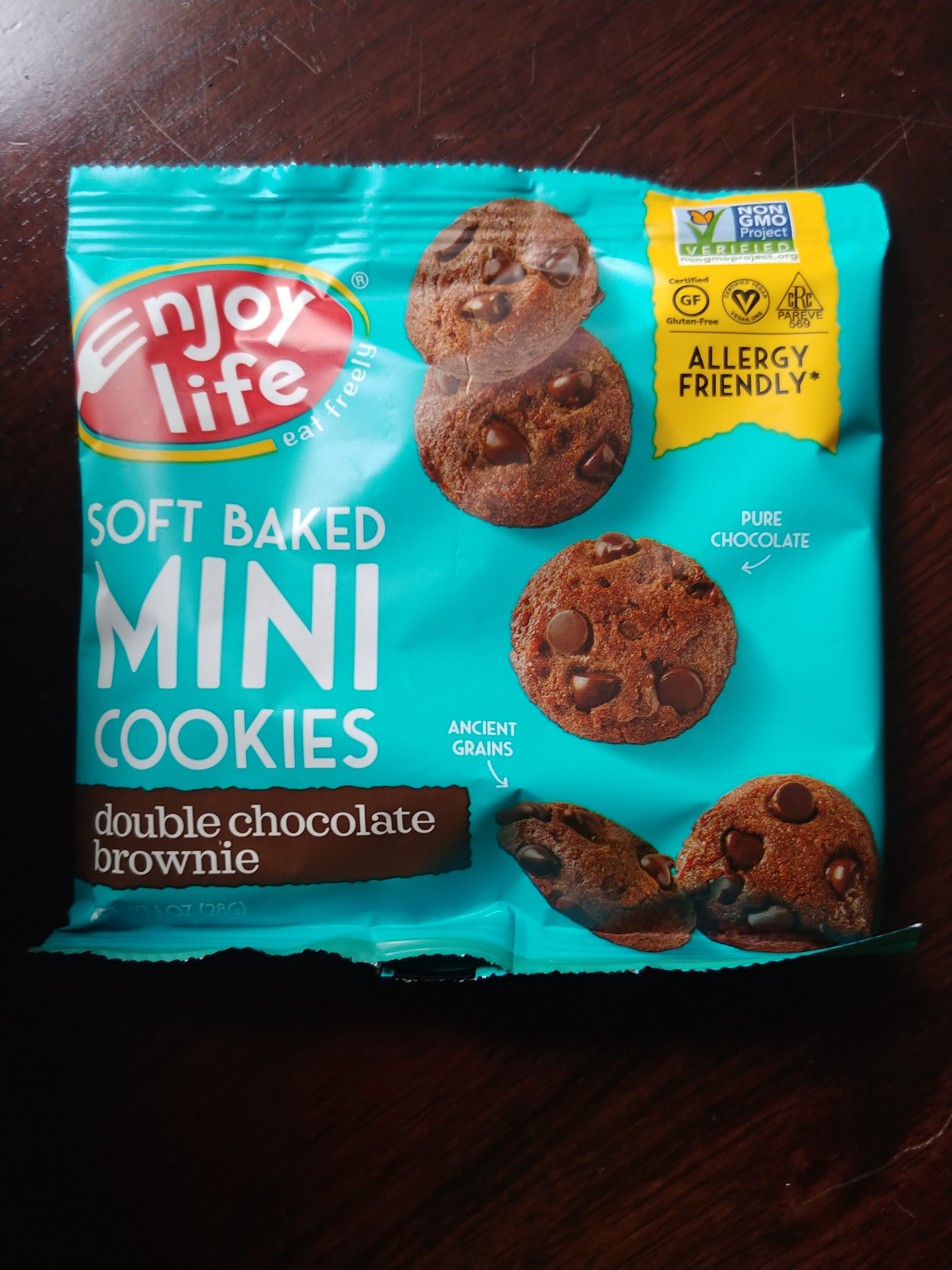 The Chew: Enjoy Life Soft Baked Mini Cookies
Enjoy Life carries a lot of gluten free products. These brownie bites are actually decent. The package says they are double chocolate baked cookies. They are definitely brownie bites.
The product is a winner with the small serving size, gluten free, non-gmo, and allergy friendly ingredients. I will be buying these again for my next chocolate cookie craving and to take on trips.
Texture: Soft and chewy
Taste: ChocolateY <inside smile>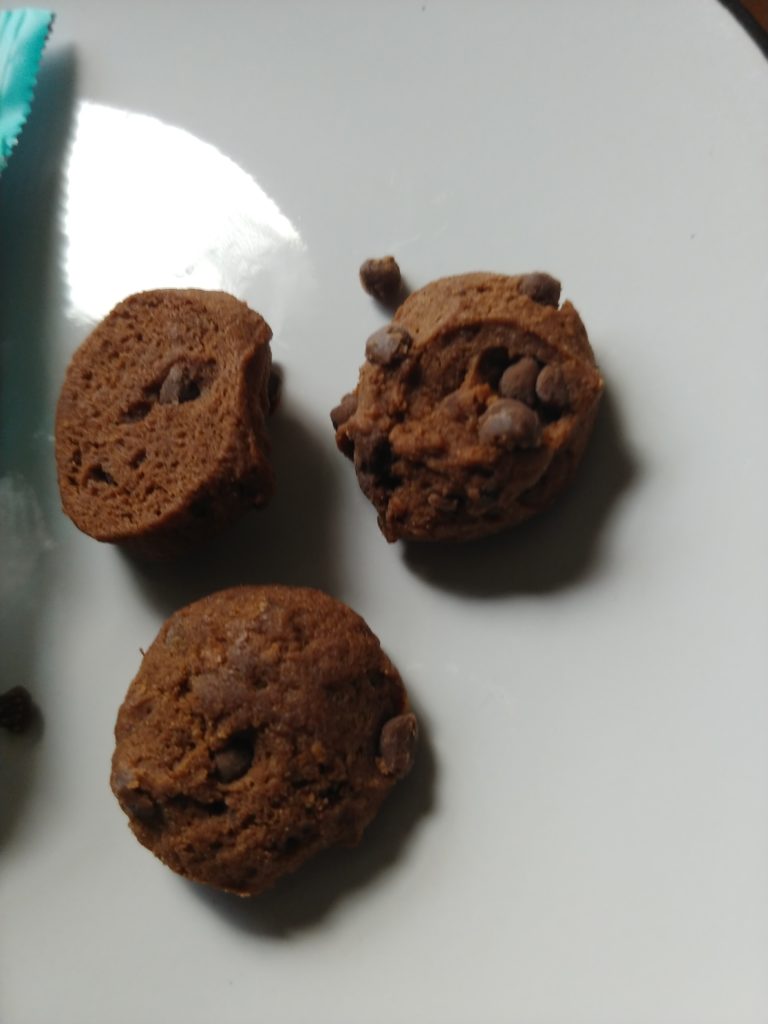 Appearance: Chocolate cookie dough.
Ingredients: Allergen friendly and made in a dedicated facility*