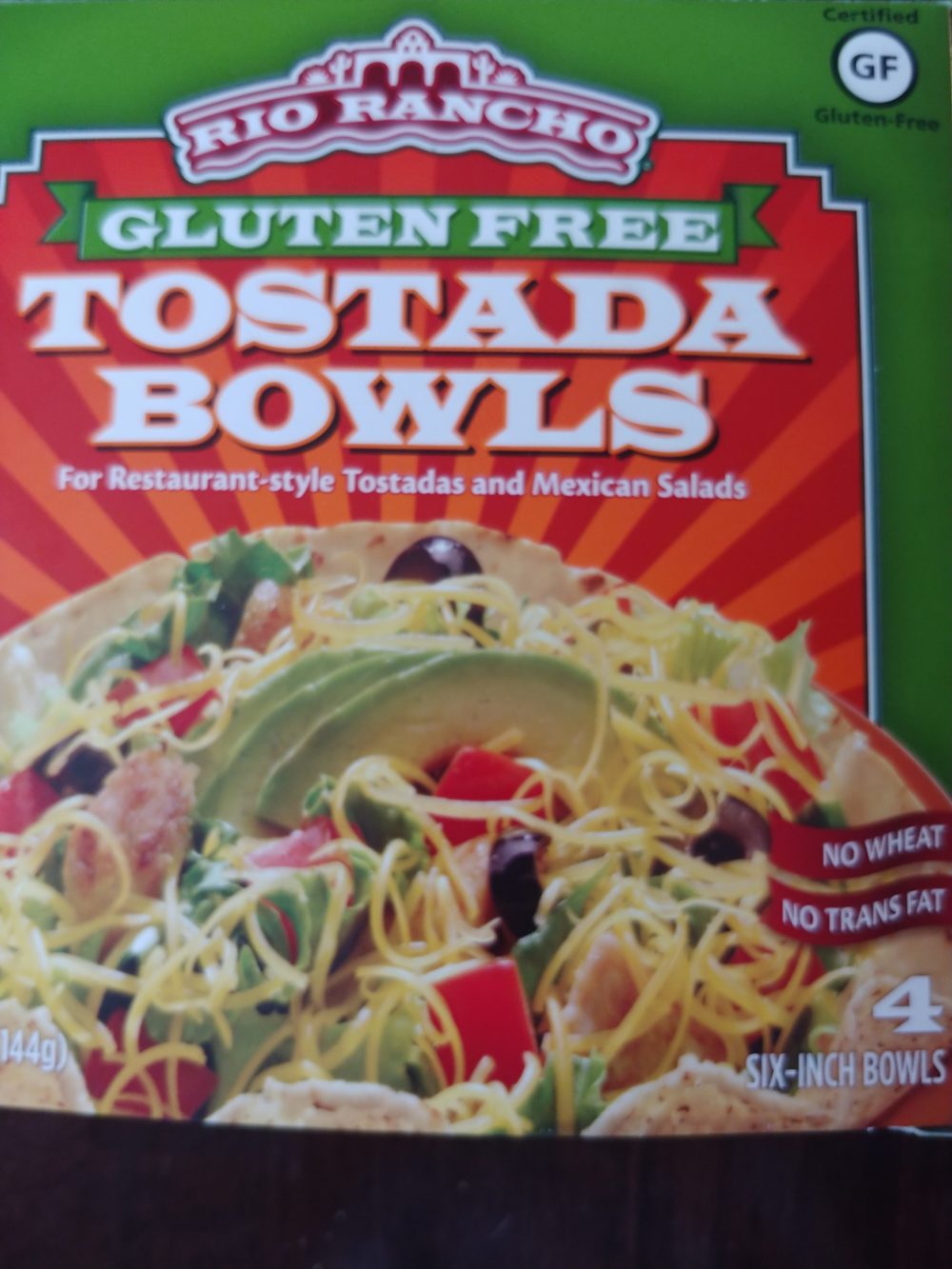 Chew on this: Rio Rancho Gluten Free Tostada Bowls http://smokewoodfoods.com/tostada-bowls/
Rio Rancho has the only genuine restaurant style taco salad bowls I have been able to find in stores. They are made by a company called Smokewood Foods, a company out of California. The bowls are sturdy and a much better fix for a salad than toasting up a tortilla shell which gets tricky for anyone beginning to handle gluten free items. I found these in my local Giant one day at a great price and was really surprised at how well they hold up. There are 6 bowls in each box and the amount of food you can stuff them with is pretty substantial. The quality is great as you can tear off chunks and the whole tostada bowl not break into a million pieces. The ingredients are simple and leave out soy and lactose making this a complete winner. This is one of my favorite Tex-Mex items turned gluten free.
Texture: Crisp but sturdy
Taste: Plain. Almost like a corn taco flavor
Appearance: Looks just like a regular taco bowl
Ingredients: No artificial ingredients or preservatives. Soy and lactose free.
Simple ingredients