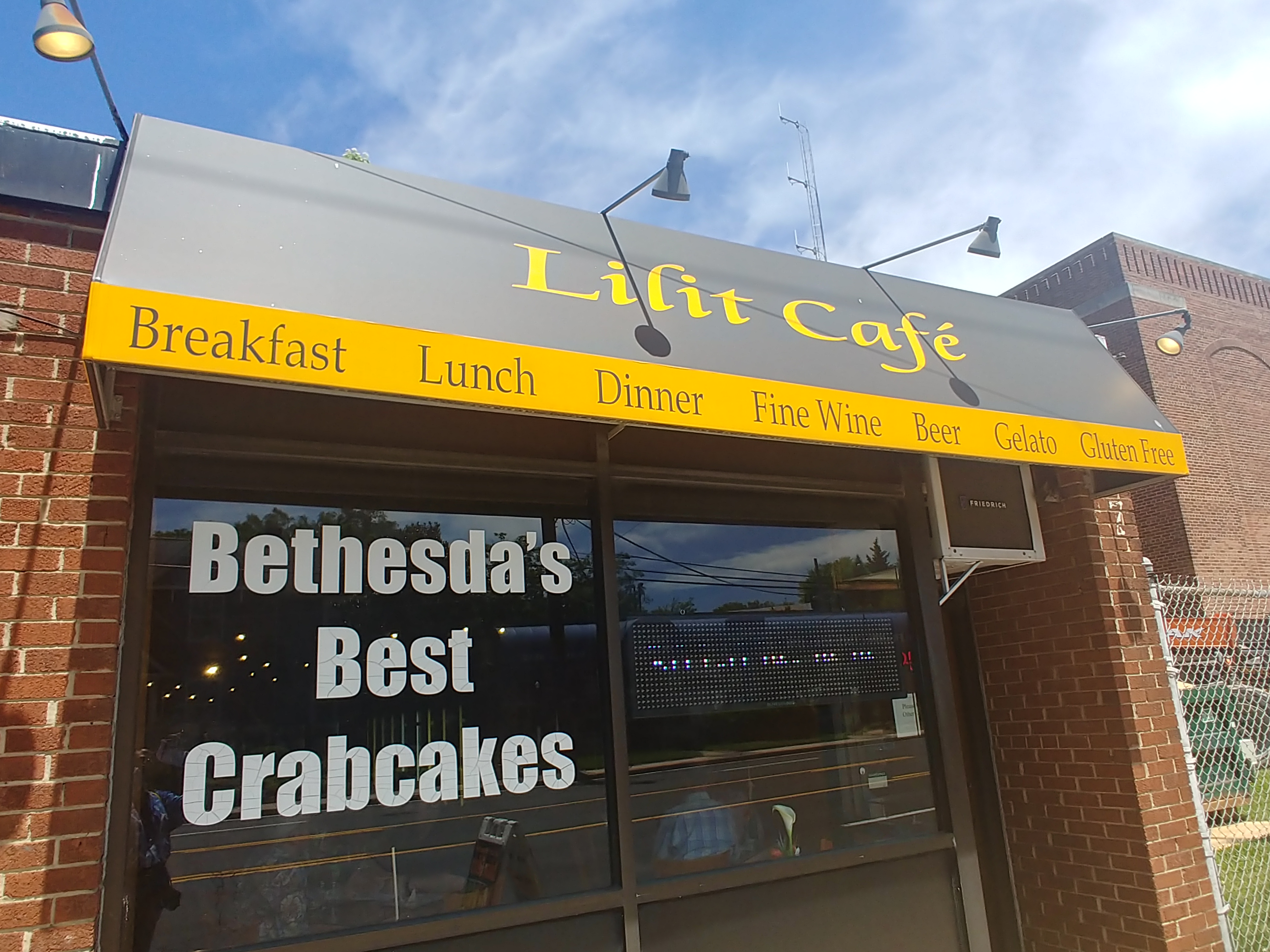 When I was diagnosed with Lupus and went gluten free, I was constantly at Walter Reed Naval Medical Center for treatment. One day my husband searched Bethesda to make sure I could eat a meal when I left the hospital. He found Lilit Cafe. That first day I had a gluten free lasagna with gluten free cupcake. I try to visit every time I'm in the area. The small cafe atmosphere is always pleasant and the service is phenomenal.
Restaurant Intereview
Lilit Cafe – Bethesda, MD https://lilitcafe.com/
REPRESENTATIVE: Davidner Singh, Owner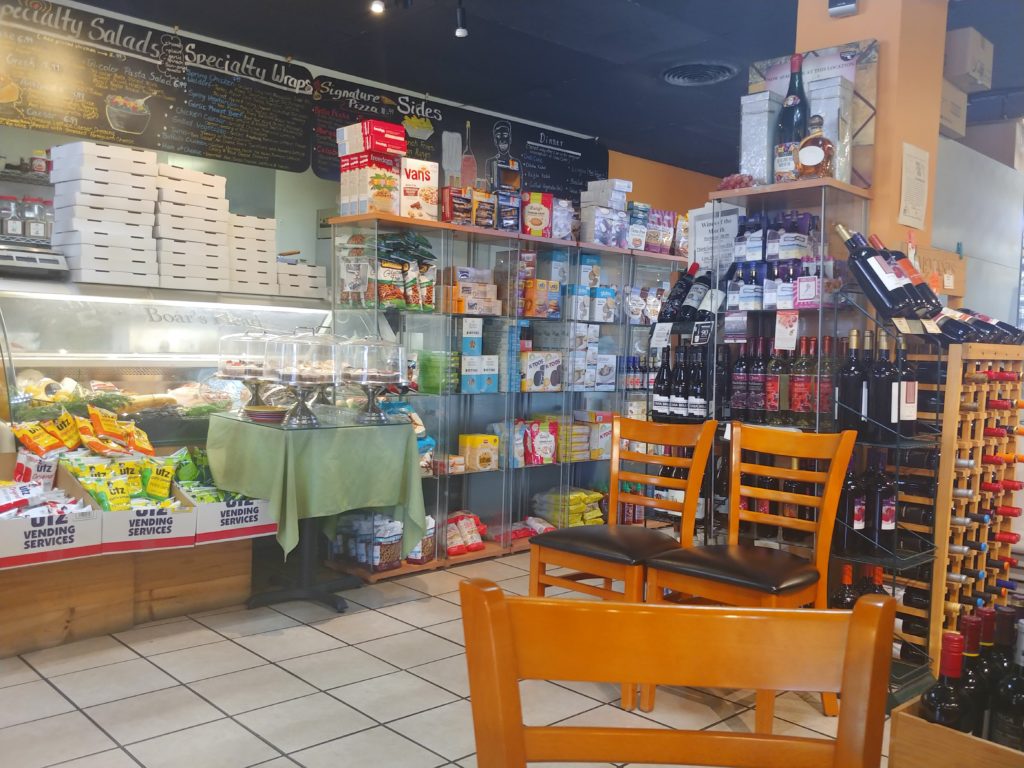 QUESTIONS
Give me a little background on the restaurant
2005, a family member was diagnosed as gluten intolerant. It was difficult and I realized how challenging it was for someone to eat out if they had food allergies. So I started Lilit Cafe to make it easy for people with celiac and gluten intolerance by carrying Sweet Sin Bakery products. From there, we started carrying all types of products, beer and wine also to give families a complete menu of things to order. We keep adding more things all the time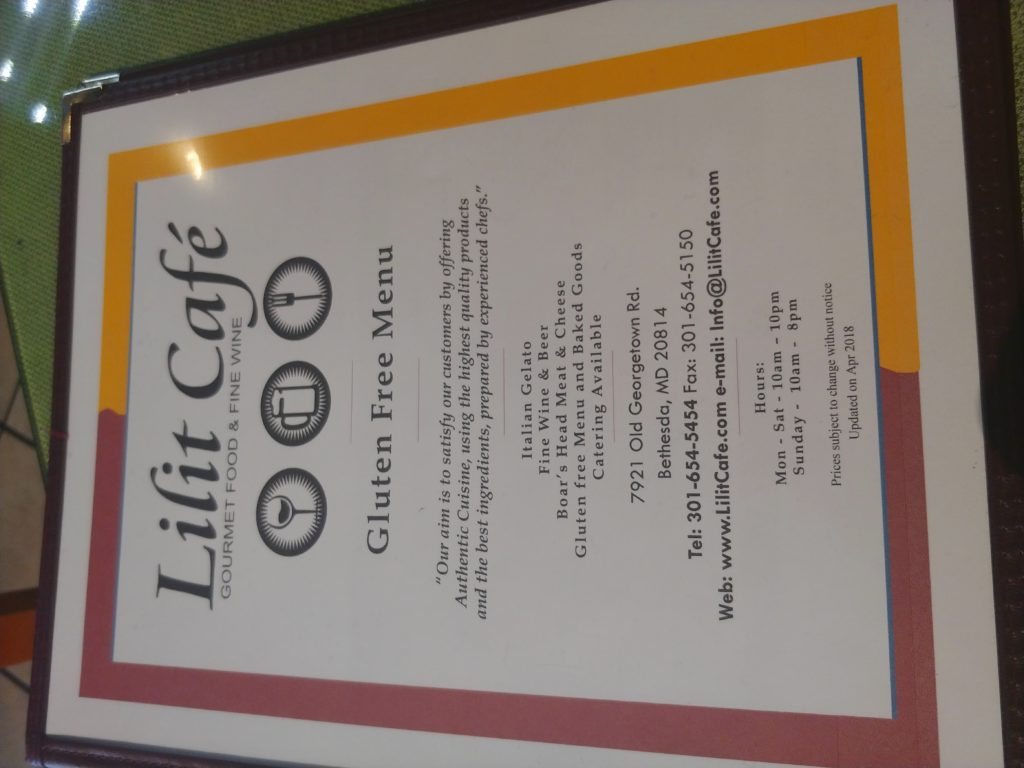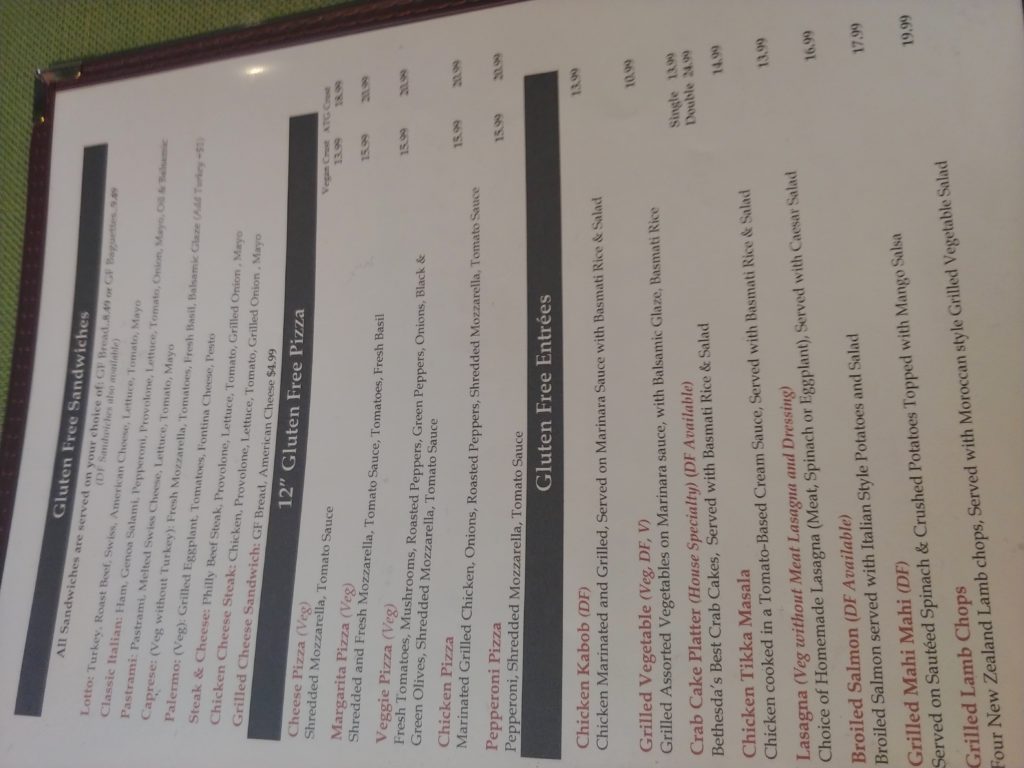 Tell me about your GF perspective
Mainly my family. We just want to make good food that is gluten free and accommodates any person with food allergies.
Where do you get your GF products?
I like to get product from local suppliers. I used local bakeries and whichever makes the tastier quality products.
GF cupcakes

GF baked goods

GF frozen goods and desserts

GF beer and ale

GF beer and ale
Is the kitchen dedicated? What happens when a customer orders a gluten free dish?
The staff is very careful not to cross contaminate. Your waiter will make sure your meal is gluten free and it is communicated to the kithen.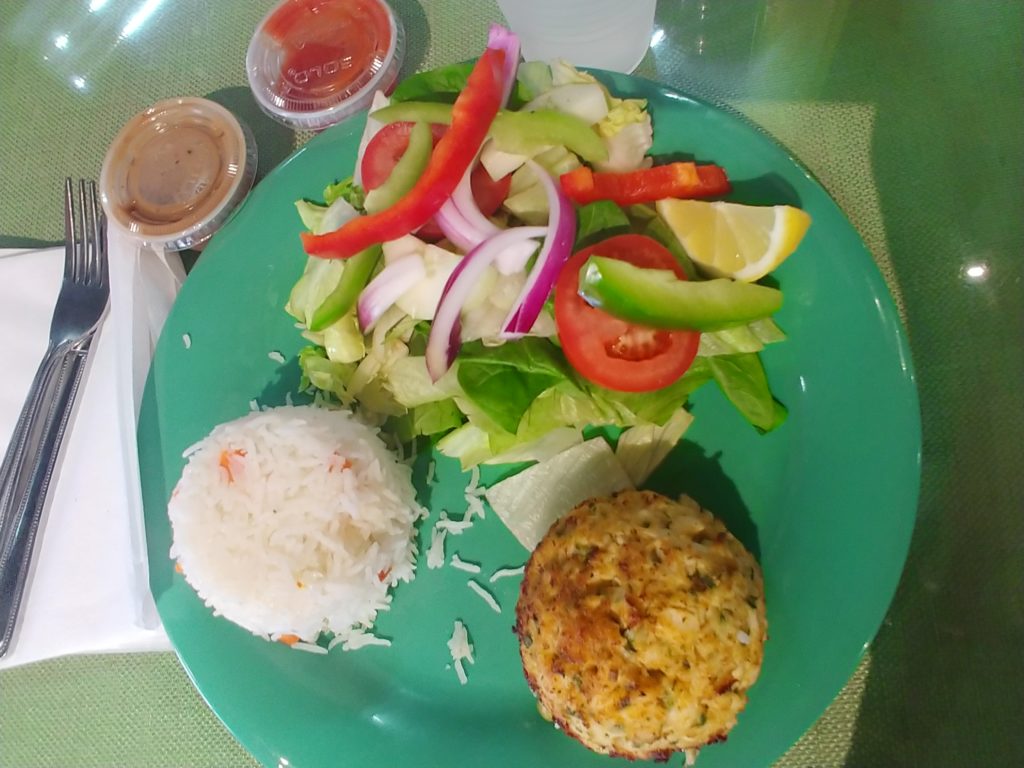 How is the staff trained on GF needs?
They have been around since day one so they all know how important it is to prevent mixing even a little bit of wheat into a meal for someone who is gluten intolerant.
Anything else you'd like to add?
I want to offer quality food and quality service. Dine in or carryout. We are going to try to accomodate different allergies and make something for everyone. We hope to grow the awareness of gluten intolerance so others will understand.
Thank you Davinder and Lilit Cafe for the interview and serving gluten free food!