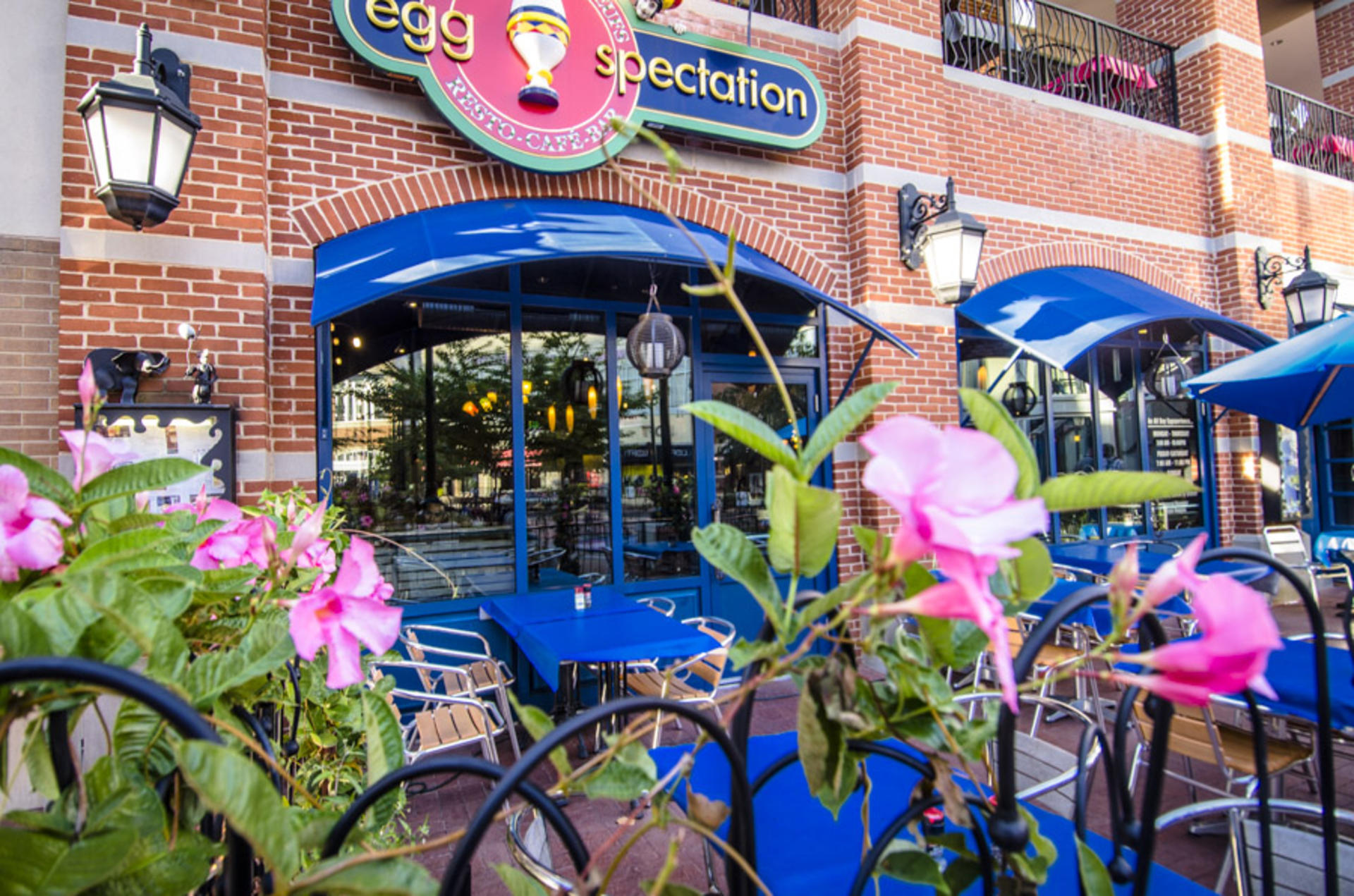 Actually…. This is my husband's favorite breakfast spot. He could eat here every day. There are tons of dishes that are naturally gluten free so it's an easy choice for a good well prepared meal. The lobster grits is a winner every time. But if I want a solid lunch I will go for the lamb burger on everything(but gluten) bagel.
Restaurant Intereview
Eggspectations – Downtown Silver Spring, MD https://eggspectation.com/locations/usa/silver-spring/
REPRESENTATIVE: Ericka Cooper, Event Coordinator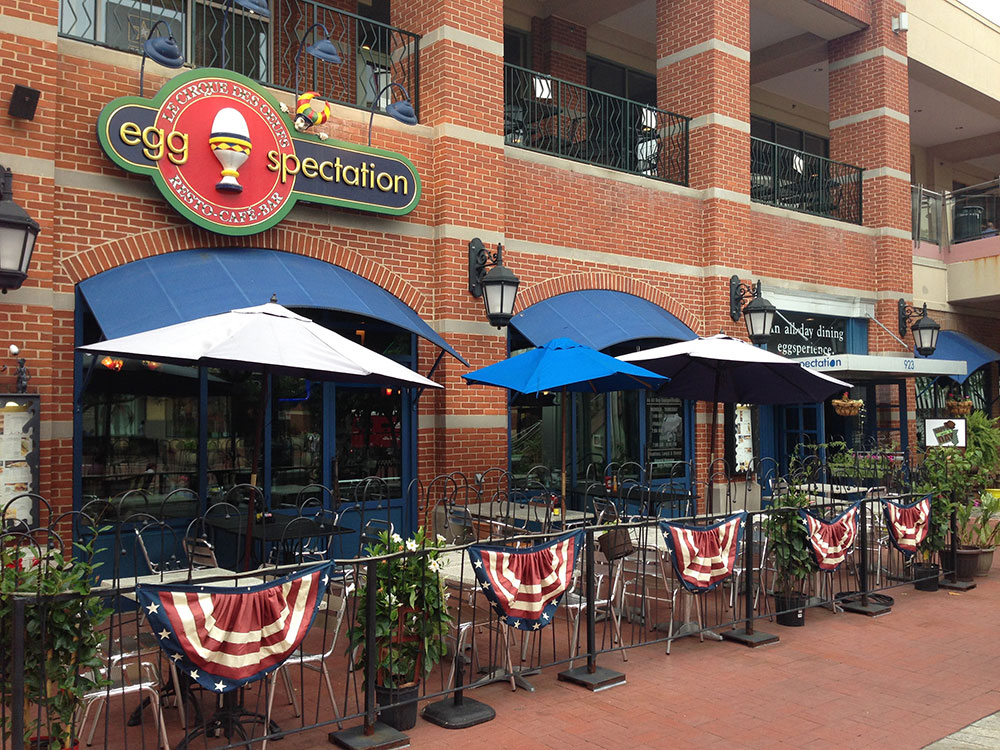 QUESTIONS
Give me a little background on the restaurant
Eggspectation is a Canadian restaurant-cafe-bar styled establishment based out of Quebec. They are known for all day breakfast but also serve brunch, lunch, happy hour, and dinner. In addition to regular table and booth seating there is a bar and a patio to accommodate all types of patrons. There are 3 locations in Maryland and 3 locations in Virginia.
The menu has a large breakfast selection and also main entrees. Gluten free items are easily identified on the menu with the GF symbol beside the selection.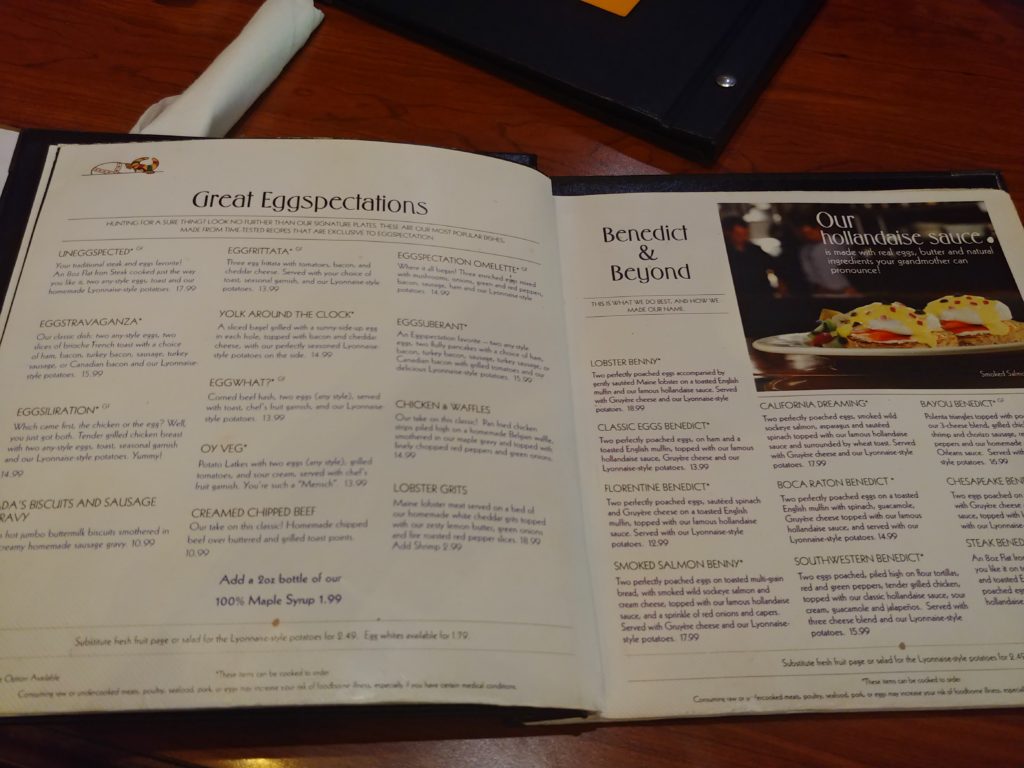 Tell me about your GF perspective
Many items are made fresh and the menu is very flexible in order to meet the specific needs of each order. Gluten free as well as other food sensitivities are taken very seriously and it is reflected in the flexibility of the menu offerings
Where do you get your GF products?
There is one gluten free product offered. Bagels made by Greater Knead. A company out of Bensalem, Pennsylvania. They are Top 8 allergen free – wheat, dairy, egg, soy, peanut, tree nut, fish, and shellfish – along with being free from gluten, sesame, corn, sulfite, celery, and mustard.
Is the kitchen dedicated? What happens when a customer orders a gluten free dish?
The person placing the order makes the proper selection on the computer which alerts the kitchen that there is a gluten free order. The kitchen uses separate pans and tools to prepare gluten free meals. Cooking area is cleaned, gloves are changed, and from start to finish of the dish great care if taken to prepare the meal. Even if something is ordered that is not gluten free, the kitchen is trained that we automatically substitute with a gluten free alternative.
How is the staff trained on GF needs?
Everyone, even the bussers, have to learn the menu and be able to identify and communicate with the customers about food allergies and sensitivities. It's a process and we all continue to learn daily.
Anything else you'd like to add?
We really believe in making fresh food and food that fits the gluten free customer.
Thank you Ericka for the interview and Eggspectation for serving gluten friendly food.