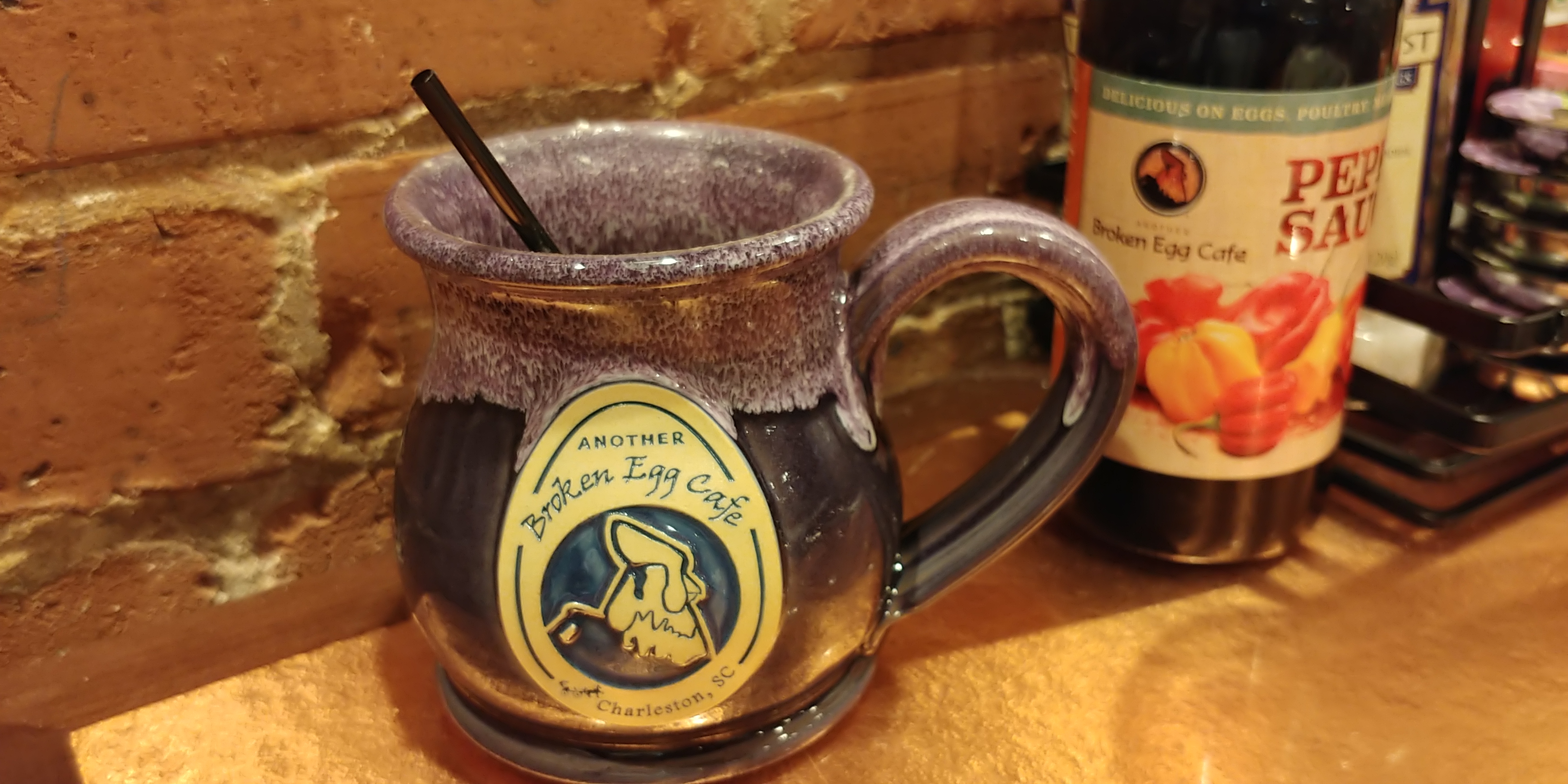 Restaurant Intereview –
Another Broken Egg Cafe– Charleston, South Carolina https://anotherbrokenegg.com/location/charleston-sc
99 Market Street, Suite 4
Charleston – SC – 29401Corner Of Meeting Street and South Market Street HOURS Mon-Sun: 7:00 AM – 2:00 PM (Closed Christmas, Thanksgiving) CONTACT843-202-0417
REPRESENTATIVE: Lauren, Manager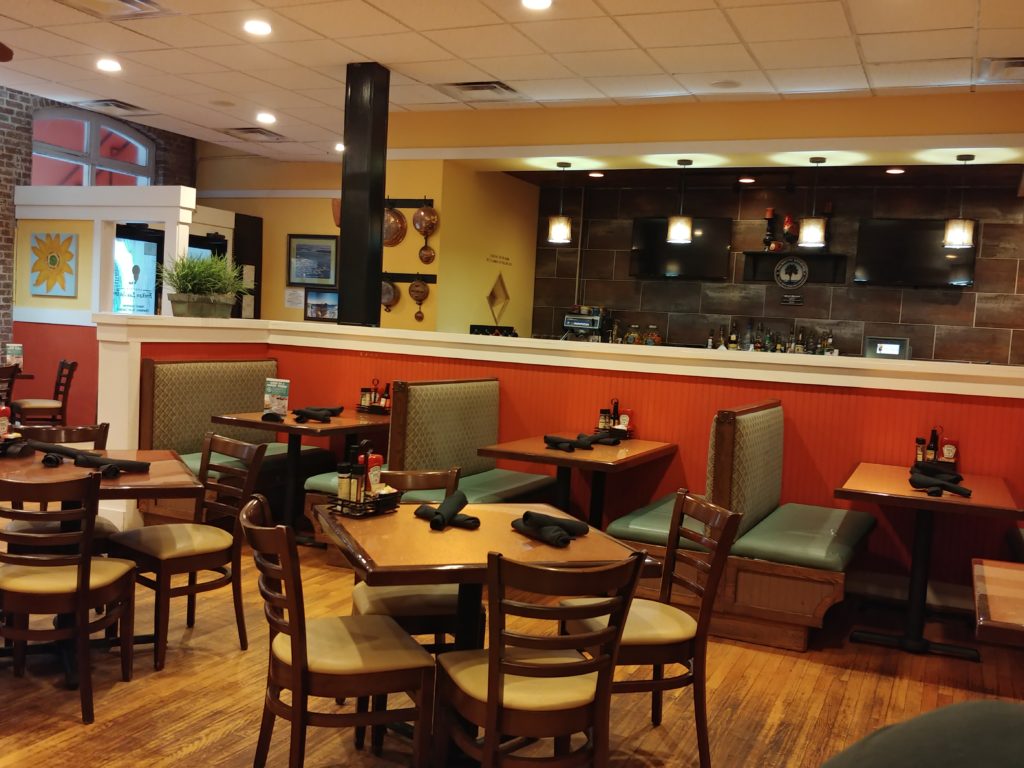 QUESTIONS
Tell me about the restaurant
In 1996, the first restaurant was opened in Louisiana. There are locations throughout the US. Mostly southern states but also Ohio and Texas. We've been here about 13 years.
Do you have a GF menu?
There is an entire gluten free menu created for those that can't eat off the regular menu. We are gluten friendly but we do try to accommodate every person's needs. The menu was created about 3 years ago.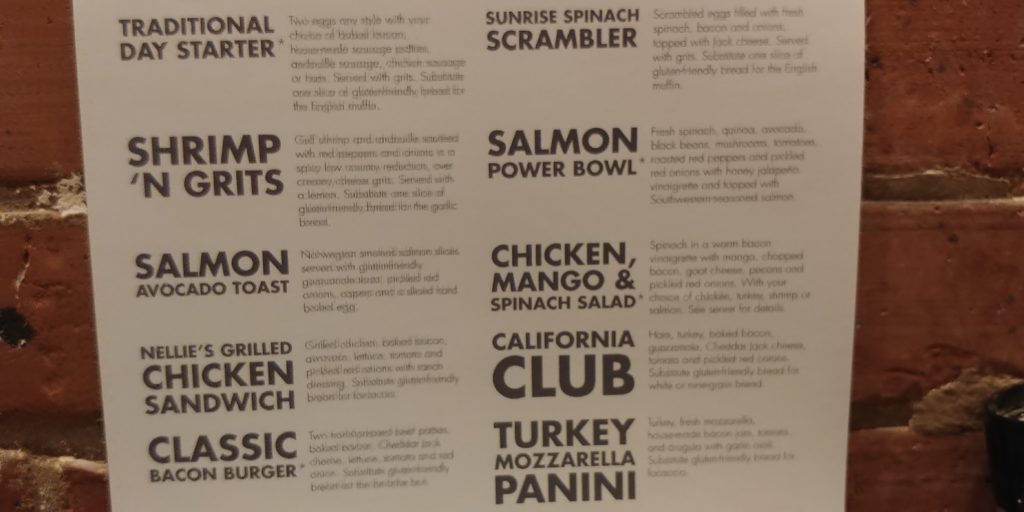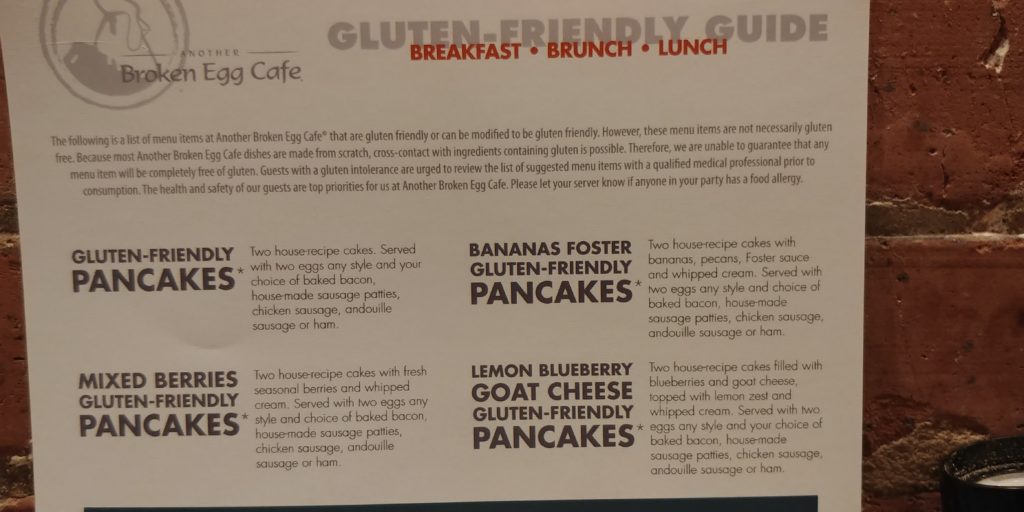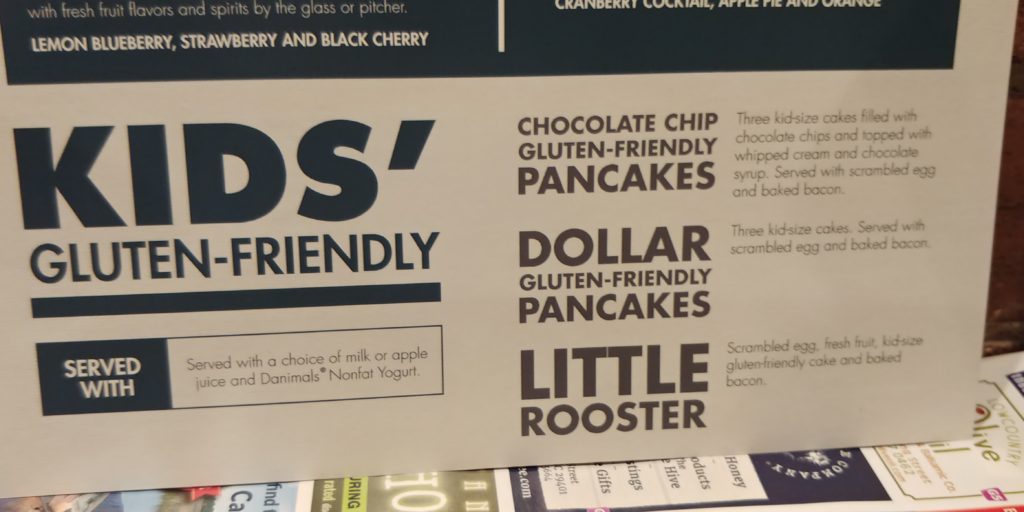 Is the kitchen dedicated?
The kitchen is not dedicated. We do try to use separate dishes and utensils to be extra careful for anyone is is completely intolerant.
How is the staff trained on GF needs?
There is a corporate class everyone has to take and pass before getting on the floor.
This trip I enjoyed the Pancake Trio and had all but the regular gluten free pancake, I also ordered the Turkey panini to go.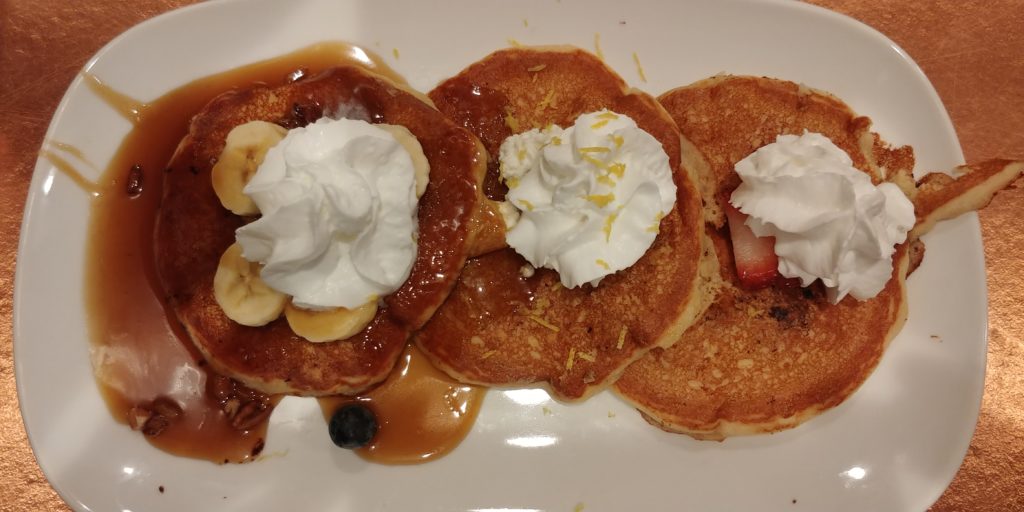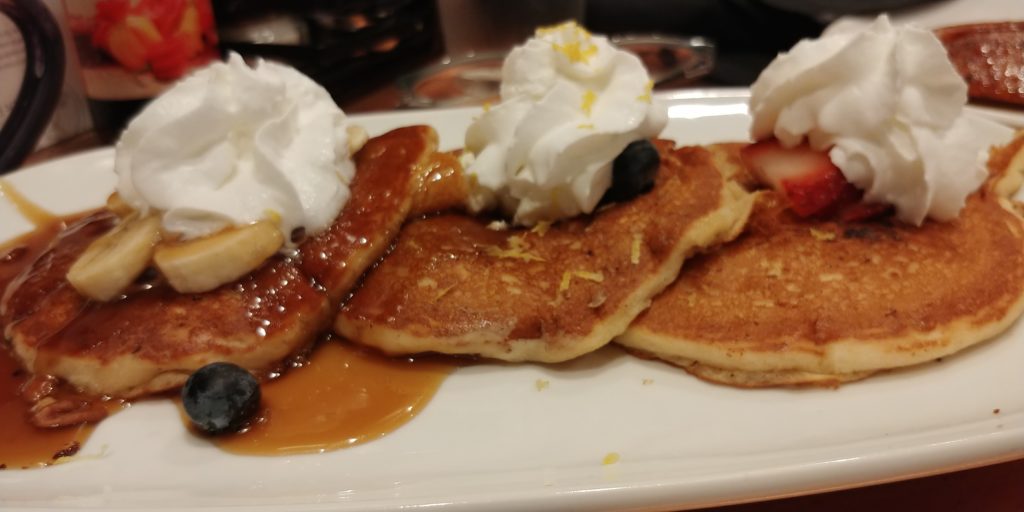 Thank you Lauren for the interview, great service, and a great gluten free menu!
See the interview on YouTube!