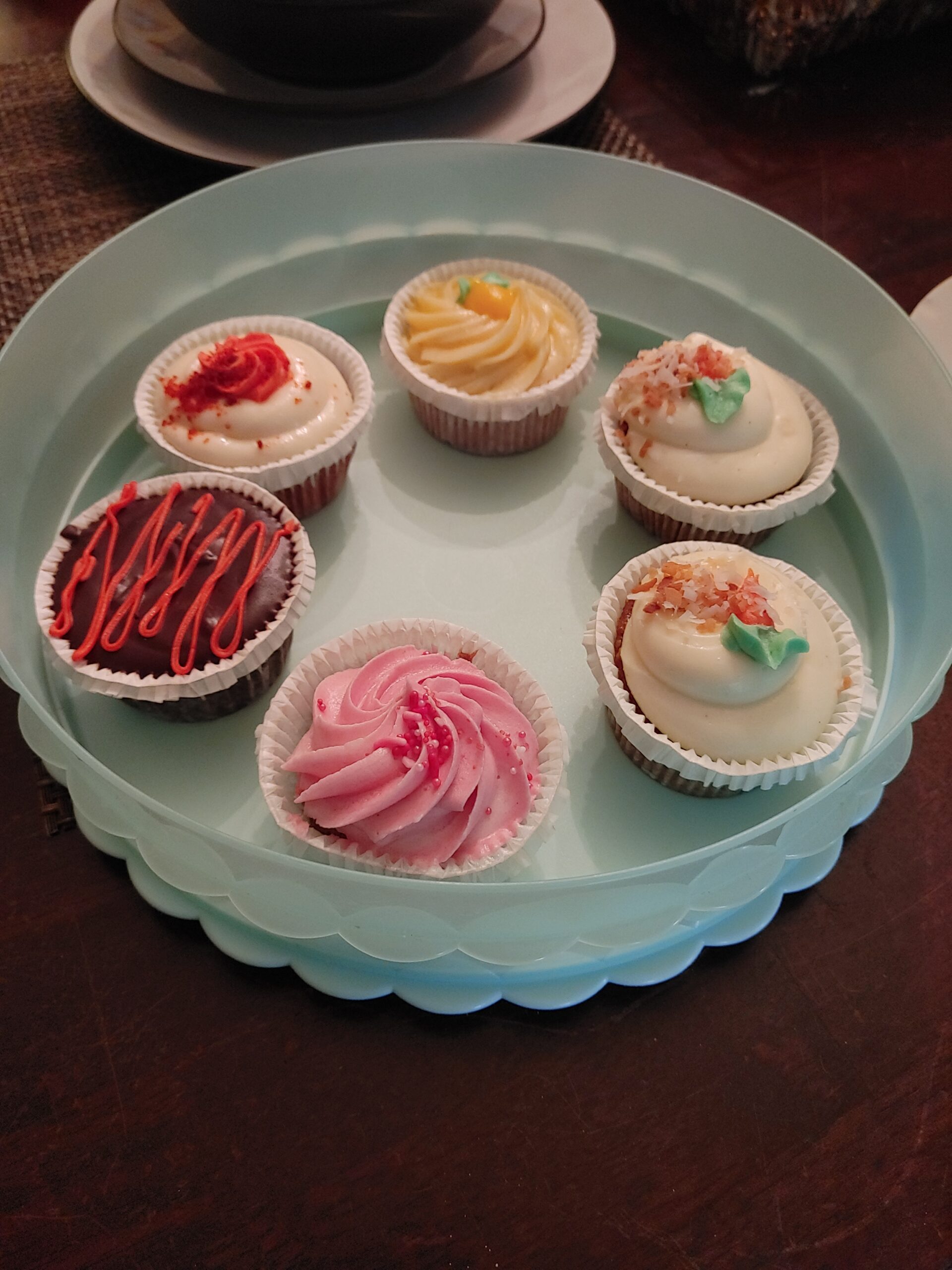 I took a trip to Baltimore as I heard there is a gluten free cafe where they make pastries and have meals made to order that are gluten free. So Ashley and I were off to Charm City. 
Not the most pleasant scenery if you know what driving through certain parts of Baltimore is like. I was a bit worried at first. The area seemed quiet and there were people sitting outside for lunch so it lessened my concern. 
What a great surprise this place is. I didn't have any expectations of the place as most bakeries say they have gluten free items and there may be one lonely cupcake of the blandest flavor waiting in the back of the case separate from the rest of the freshly made baked goods for protection. Sweet 27 has many flavors and many varieties of items to choose from. 
You can special order cakes here with 3 days notice. They also sell Sandwich bread and Hamburger buns. 
With so many options, I didn't know what to do with myself. But since this might be the only trip I make it up to Baltimore, I splurged and got a variety of cupcakes and some peanut butter cookies. 
On this trip I picked up Lemon Buttercream, (2) Carrot Cake, Red velvet, Chocolate Raspberry, and Chocolate Cheescake (I think)  
Other gluten free options were Vanilla Birthday Cake, Cinnamon Buttercream, Nutella, Toasted Coconut, Hostess, and Chocolate Peanut Butter. 
Dairy free options are Cookies & Cream, German Chocolate, Hostess, Chocolate Raspberry Ganache, Pina Colada, and Strawberries &Cream.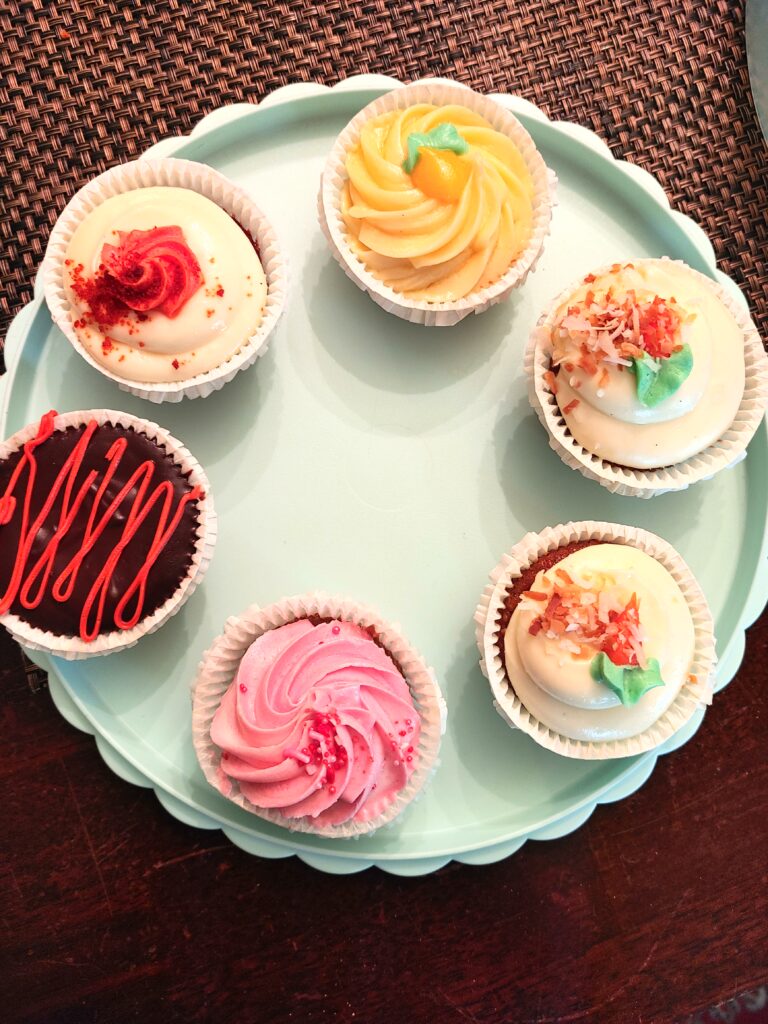 In all fairness, my Mom makes the best red velvet in the US so nothing ever compares. My favorite of all the cupcakes was the carrot cake. The frosting on the raspberry cupcake was the best. The cupcakes overall were not very sweet which I was shocked about. There was a very 'vegan' taste to them. None were inedible and would be suitable for a snack or if you were throwing a child's party and didn't want them hyper from all the icing and sugar. 
The true champs from this visit are the peanut butter cookies. It has been so long since I have had freshly baked, moist, soft, chewy cookies I was very excited about these. I eventually made a 2nd trip just for the cookies. They do have soy. But most things do. I wonder what they would taste like without it.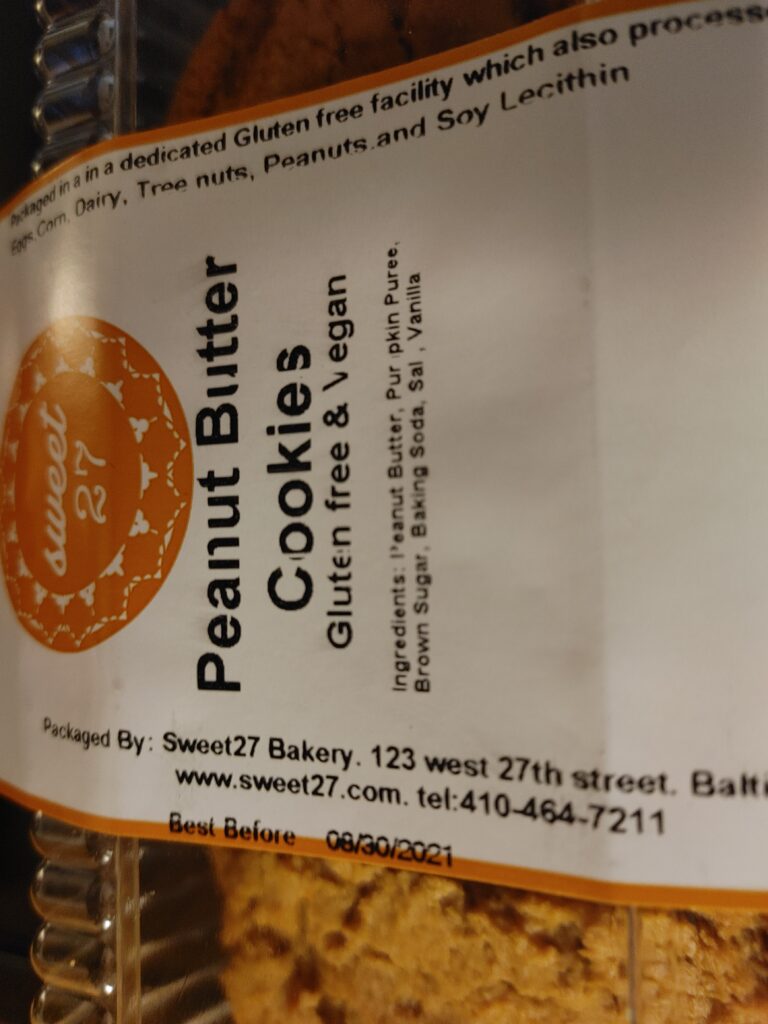 From 0-10, I'd give Sweet 27 an 8. While they had a wide assortment and gluten free items were make in a dedicated bakery, the taste of some of the cupcakes was average. I can't say I would get them as they aren't sweet enough. But the cookies are amazing. I will be back to try other flavors and some of the other foods that are prepared on the cafe menu. The cafe menu is 100% gluten free and accommodates most food allergies. The serve vegan and vegetarian dishes as well. Check them out on Facebook, Instagram @Sweet27Bar, or online:  Sweet 27 – a multicultural bar and restaurant | gluten-free