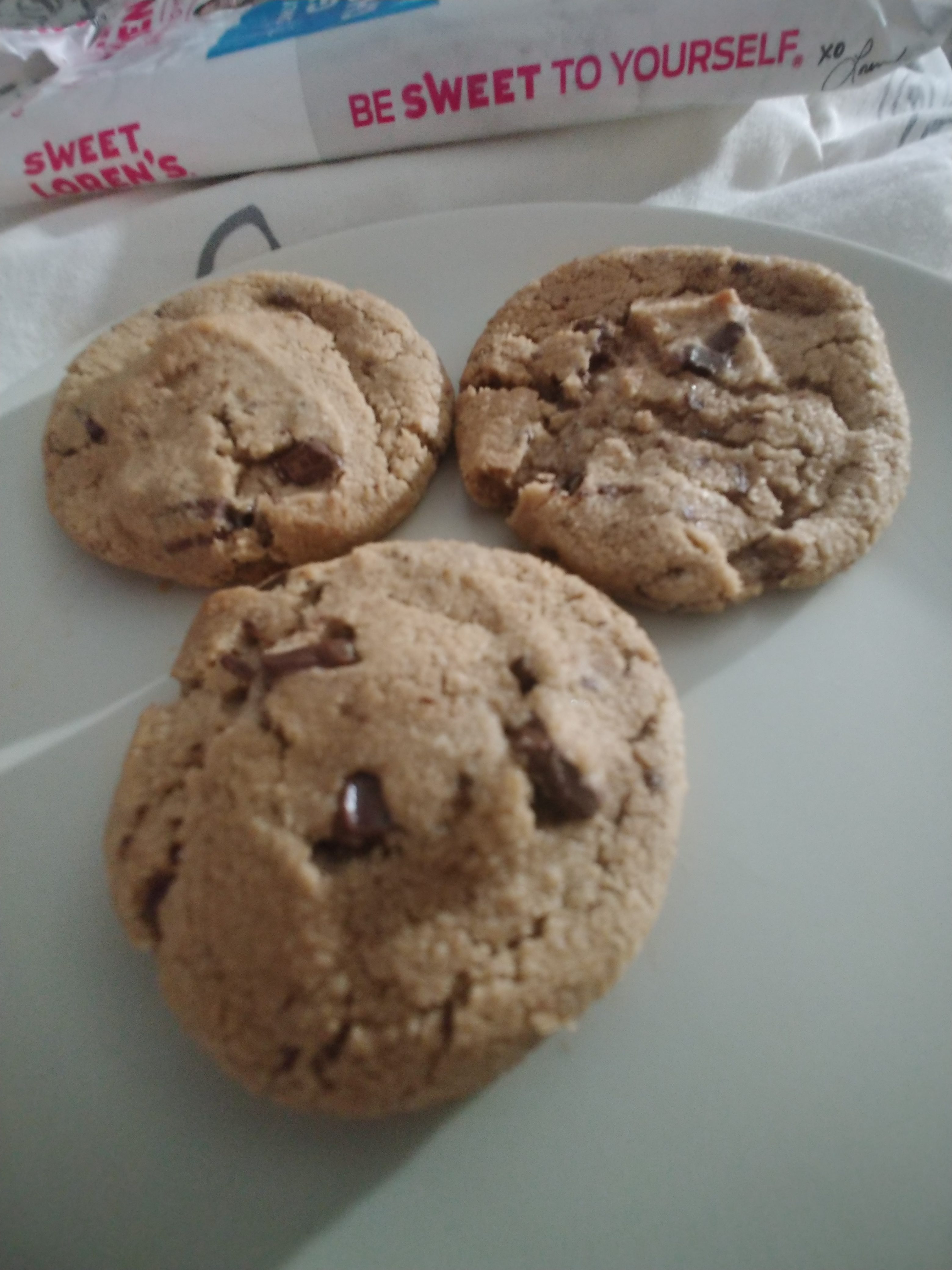 Chew on This: Loren's Gluten Free Chocolate Chunk Cookie Dough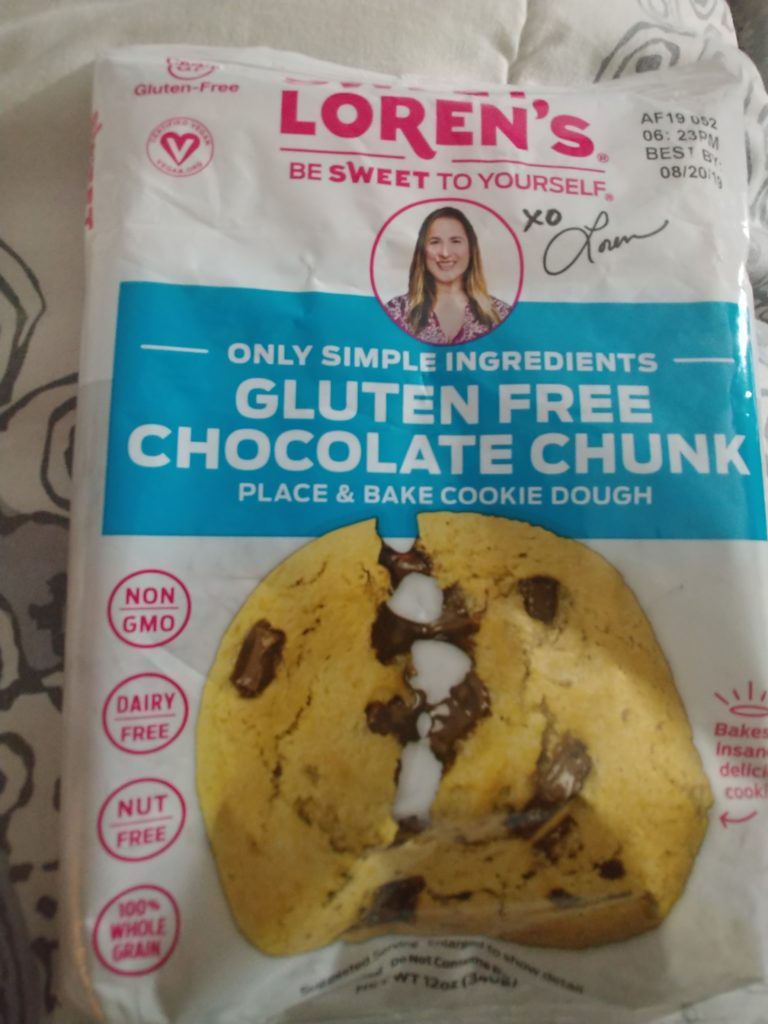 My daughter Ashley likes to bring me new sweet treats from time to time. One day she let me know I had a treat in the freezer that I should like. So when I saw it was chocolate chip cookie dough I wasn't impressed for two reasons. One I don't like chocolate chip cookies. (Weird I know since I love chocolate). And two, my experience with gluten free cookie dough has not alwyas been positive. But this cookie has so many pluses it is hard to not like. Dairy and nut free and non-GMO. But it does contain soy, all be it non-GMO soy. Nothing like a hot from the oven cookie before bed.
Texture: Soft but a little dry after baking and cooled. Warmed up it is very moist.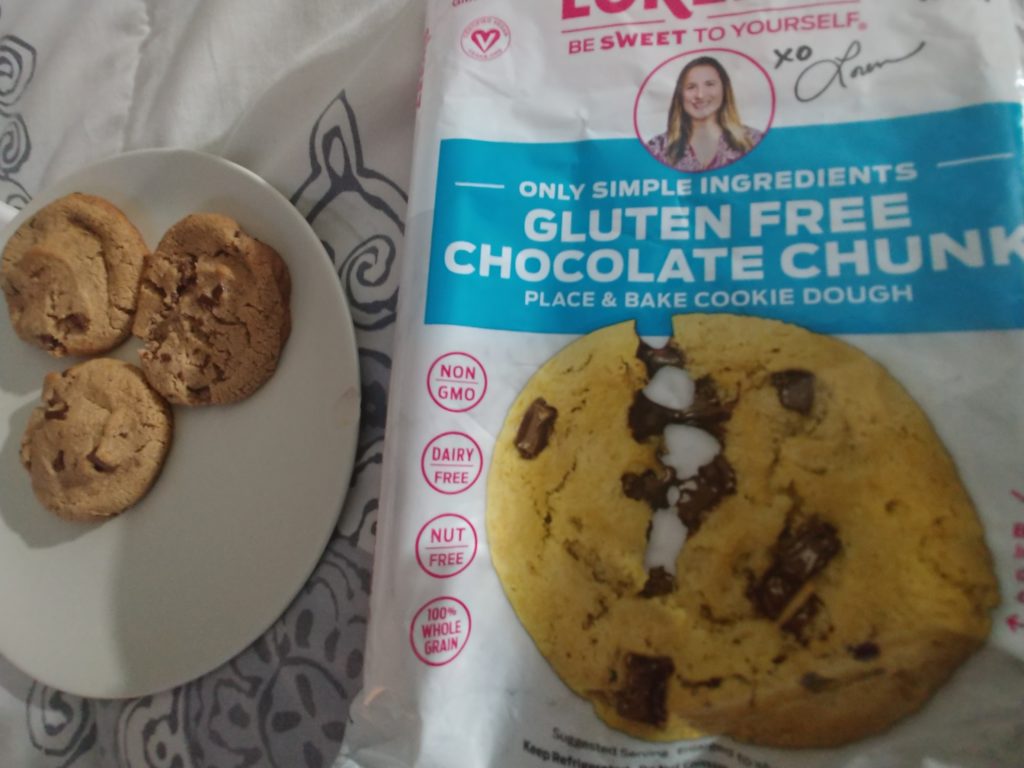 Taste: Puts me in the mind of what Chips AHoy used to be for me just not as sweet.
Appearance: Medium sized round home baked cookie dough.
Ingredients: Gluten Free, nut free, dairy free, non GMO